Read original article from Courthouse News Services here.
Two legal rights groups filed a federal class action Wednesday claiming some New York inmates with mental disabilities who served their time are illegally kept behind bars because there are no beds for them at community mental health centers.
According to the complaint filed in Manhattan federal court by the Legal Aid Society and Disability Rights New York, the Empire State's practices have "administratively" lengthened the terms for mentally disabled inmates who have finished out their sentences but may become homeless after they leave prison.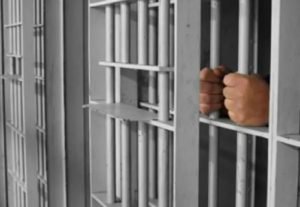 In some cases, inmates have spent more than 16 months past their release dates behind bars, while others have been forced into solitary confinement or faced other punishment, the lawsuit alleges.
"Our clients have either reached their release date or fully completed their sentences, and have every right to reintegrate with their families and communities," Stefen Short, a Legal Aid Society staff attorney, said in a statement. "It's shameful that New York State keeps them in prison simply because they have mental illnesses and need supportive housing."
Most inmates with mental disabilities who are deemed homeless or likely to be homeless are meant to transition to community-based mental health facilities, as prisons do not include separate residential treatment facilities to help them reintegrate into society.
However, due to a lack of such housing many are left in prisons that are often located in rural, isolated areas and offer little interaction with the outside world, the suit alleges.
"Our clients are told, often on the day they expect to be released from prison, that they will not be leaving and must stay until community housing is located," Timothy Clune, executive director of Disability Rights New York, said in a statement.
The six plaintiffs in the case include a 56-year-old man with borderline personality disorder incarcerated in a windowless cell in Auburn. The man, identified as M.G. in the complaint, was approved for release in May 2017 but has been kept behind bars because of a lack of community-based mental health housing, he claims.
"M.G.'s mental health has deteriorated as a result of his continued incarceration at
Auburn. The stress of his continued stay and uncertainty as to duration has also disrupted his sleep and has caused him to have seizures," the lawsuit states. "His prolonged institutionalization also strained his marriage. When he was not released on his approved date, M.G.'s wife assumed incorrectly that it was due to some infraction or wrongdoing. M.G. and his wife have since divorced."
Another plaintiff, a 31-year-old bipolar man, has engaged in self-harm and said he wants to die rather than stay in prison, according to the complaint.
Some of the plaintiffs are allegedly still referred to as "inmate" rather than "parolee," despite having served their maximum sentences.
The New York State Office of Mental Health, a defendant in the case, determined that all of the men should be released to supportive housing in their community, the suit claims.
While the state imposes post-release supervision on many of its inmates, the Department of Corrections and Community Supervision—another one of the defendants in the suit—has no legal authority to incarcerate a person past the last day of their sentence without a specific court order, the complaint states.
Further, Clune of Disability Rights New York claims internal documents show that "New York State is well aware of the shortage of mental health housing for this population" and that "instead of addressing this shortage the state has been ignoring the problem and our clients."
The lawsuit seeks a court order requiring the state to create an effective plan for community integration and funding additional mental health housing for such individuals.
A Department of Corrections and Community Supervision spokesman declined to immediately comment on the lawsuit.
A spokesman for the Office of Mental Health did not immediately respond to an email seeking comment.
If you are facing criminal charges you should consult a seasoned Texas criminal defense attorney to assess your available options and defenses. Rick Davis is a proficient criminal defense attorney who will aggressively advocate on your behalf to help you obtain a favorable outcome under the facts of your case. Contact him at (979) 701-2888 or through the online form to schedule a meeting.