Pedestrian & Bicycle Accidents
Bryan Pedestrian & Bicycle Accidents Attorneys
SERVING CLIENTS THROUGHOUT BRAZOS County
According to the Texas Department of Transportation, more than 800 people lost their lives in 2020 while walking or biking on Texas roads – 82 fatalities in bicycle-related crashes and 731 fatalities in pedestrian-related crashes. Pedestrians and cyclists are usually at risk when drivers are careless, negligent, or aggressive. The lack of protection for cyclists and pedestrians tends to make these types of accidents more devastating.
If you or a family member was injured in a pedestrian or bicycle accident caused by another person's negligence, you may pursue fair compensation. For more than 25 years, I've been providing experienced legal guidance, support, and vigorous representation to clients in their personal injury claims. Using my knowledge of the laws addressing liability in pedestrian and bicycle accidents cases, I can guide you through the often complex legal process. I will fight vigorously to advocate for your legal rights and help pursue rightful compensation to cover your injuries, damages, pain and suffering, or loss.
My firm – Rick Davis & Associates Attorneys at Law – proudly represents clients across Bryan, Texas, and the surrounding areas of College Station, Brenham, Anderson, Madisonville, Caldwell, Washington County, Grimes County, Burleson County, and Madison County.
DETERMINING LIABILITY
Texas is an "at-fault" insurance state. Under the at-fault system, the party responsible for the accident (the at-fault party) will be held financially liable for medical costs, property damages, and other accident-related expenses suffered by the victims. To recover damages, you must prove negligence by showing the following elements:
The at-fault party owed you a duty of care.
The at-fault party breached the duty of care owed.
The negligent or careless actions of the at-fault party caused your injuries.
You suffered actual harm, bodily injuries, or someone died from the accident.
An experienced attorney can evaluate your unique situation and enlighten you about the laws affecting pedestrians and cyclists in Texas.
RIGHT-OF-WAY RULES
Understanding the right-of-way laws can help motorists avoid accidents, injuries, and fatalities. Here are some right-of-way rules affecting pedestrians:
Pedestrians have a right-of-way when crossing roads.
Pedestrians have the right-of-way at green lights when there is no "walk" signal.
Pedestrians continue to have the right-of-way when crossing the street, and the light turns red.
For safety purposes, drivers must always give pedestrians the right-of-way.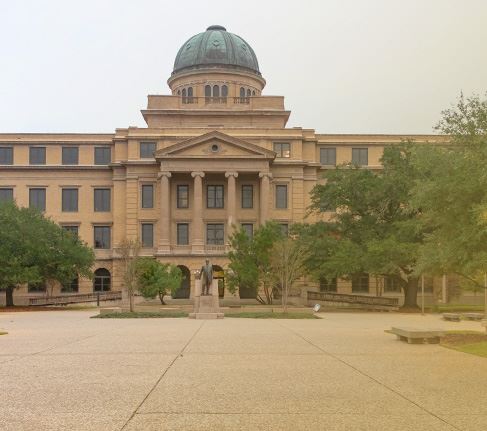 Bicyclist vs. Pedestrian
Bicyclist
A person operating a bicycle shall ride only on or astride a permanent and regular seat attached to the bicycle.
A person may not use a bicycle to carry more persons than the bicycle is designed or equipped to carry.
A person operating a bicycle, coaster, sled, or toy vehicle or using roller skates may not attach either the person or the bicycle, coaster, sled toy vehicle, or roller skates to a streetcar or vehicle on a roadway.
A person operating a bicycle may not carry any object that prevents the operator from keeping at least one hand on the handlebars.
Bicyclists must use hand signals to signal their intent to stop, turn left, or turn right.
Every bike must be equipped with a brake capable of making a braked wheel skid on dry, level, clean pavement.
A person may not operate a bicycle at nighttime unless the bicycle is equipped with a headlamp and red reflector or red lamp.
PEDESTRIANS
A pedestrian may not walk along or on a roadway if an adjacent sidewalk is provided and is accessible.
A pedestrian must yield to vehicles.
Pedestrians must observe crosswalks and traffic signs.
Pedestrians should only cross the road in a marked crosswalk.
If crossing the road at a place other than in a crosswalk, a pedestrian should yield the right-of-way to a vehicle.
A pedestrian should never assume that a driver sees them or the traffic will stop for them.
A pedestrian may not suddenly leave a curb or other place of safety and proceed into a crosswalk in the path of an oncoming vehicle.
A pedestrian may not cross a roadway in the direction of a "Don't Walk" or a "Wait" signal.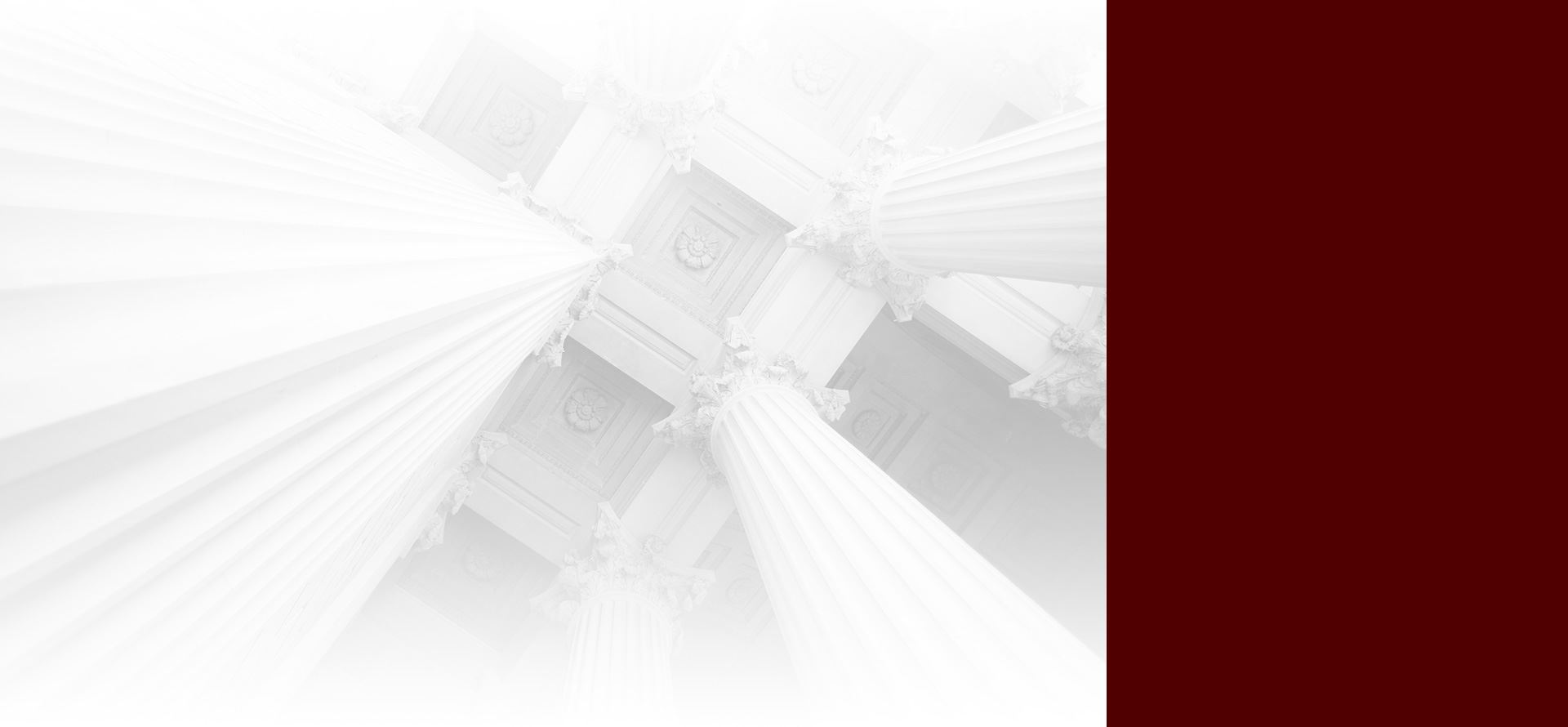 Hear From Our Happy Clients
Reviews & Testimonials
At Rick Davis & Associates, your satisfaction is our priority! See for yourself what our clients have to say about working with us.
"EXCELLENT WORK"

His service was excellent and he treats you like family. He is extremely kind and sincere and he truly helps in time of need.

- Mansour H.

"WE HAD A DEADLINE & HE MET IT"

He has an amazing ability to get things done. He is very knowledgeable and supportive.

- Wendy L.

"EXCEEDED EXPECTATIONS!"

Every ruling was in our favor. It was very emotional for me, but Rick was tremendous in every way. I would recommend him to anybody.

- Scott J.

"A WONDERFUL EXPERIENCE!"

He is awesome and very knowledgeable, especially when you go to court, he knows exactly what questions to ask and what he's talking about.

- Bobby M.

"EXCELLENT LAWYER"

Very thorough and has a great staff working for him. I highly recommend Mr. Davis!!

- Scott B.

"OUR EXPERIENCE WAS GOOD!"

So far the experience with Rick Davis & Associates Attorneys at Law as been good!

- Todd N.

"THE EPITOME OF EXCELLENT LEGAL REPRESENTATION!"

Rick Davis has a phenomenal staff of paralegals that are very knowledgeable of the law, efficient with their work, have the highest degree of organization, and are quick to respond to any questions or concerns.

- David

"VERY PROFESSIONAL"

Very professional and the best people I know.

- Jimmy C.
DRIVER'S RESPONSIBILITIES
Texas drivers owe a duty of care to other road users, including drivers, pedestrians, and bicyclists. Here are some responsibilities of Texas drivers:
Exercise due care to avoid hitting a pedestrian or cyclist on the roadway.
Give warning by sounding the horn when necessary.
Exercise right-of-way to the pedestrian on the half of the roadway.
Yield the right-of-way to pedestrians crossing the roadway in a crosswalk if there are no traffic control signals.
Drivers who fail to exercise due care and cause a pedestrian accident may be found negligent and held liable.
MODIFIED COMPARATIVE FAULT IN TEXAS
Texas operates using the modified form of comparative negligence with a 51% bar. According to the system, you may be barred from recovering damages if you were found to be more than 50% responsible for the accident. Also, the amount of damages that you may recover will be reduced by your percentage of fault.
DAMAGES AVAILABLE
The following damages are available for pedestrian and bicycle accident victims in Texas:
Medical expenses, including future medical treatment
Lost wages or income and other benefits
Reduced earning capacity
Disability expenses
Damaged property repair or replacement
Emotional distress or mental anguish
Compensation for physical pain and suffering
Legal or attorney fees
Punitive damages to serve as an additional punishment to the defendant
Wrongful death damages, where applicable
A skilled personal injury attorney can evaluate every detail of your case and ensure that you bring your personal injury claims within the specified time limit.
STATUTE OF LIMITATIONS
Under Texas law, accident victims – including drivers, passengers, motorcyclists, bicyclists, pedestrians, or electric scooter riders – must bring an action to recover damages for their injuries within two years of the date the accident or injury occurred.
HOW A PERSONAL INJURY ATTORNEY CAN HELP
Pedestrian and bicycle accidents can cause minor to severe injuries, catastrophic injuries, fractures, or sometimes death to anyone involved. Such an unfortunate incident can affect your physical, mental, and financial well-being. However, you don't have to face the financial liability and challenges all by yourself. Therefore, it is important to hire a skilled Texas personal injury attorney as soon as possible to protect your legal rights and help you seek your rightful financial compensation.
At Rick Davis & Associates, I have the diligence, resources, and experience to hold those responsible for your injuries or damages accountable. As your legal counsel, I can:
Fight compassionately to protect your rights and represent your best interests
Evaluate all of the facts of your case and conduct an in-depth, private investigation
Gather all required information, pieces of evidence, and other necessary documentation
Establish fault and liability
Determine the full magnitude of your injuries and estimate case-value
Handle all communication and negotiations on your behalf while you focus on your recovery
Help negotiate a fair financial settlement with the insurance provider
File a personal injury or wrongful death lawsuit, if required
I can fight diligently to protect your rights and help you pursue fair financial compensation to cover medical expenses, lost wages and benefits, future medical treatment, pain, discomfort, and suffering, or loss of consortium.