Bryan Truck Accident Attorneys
SERVING CLIENTS IN BRYAN AND COLLEGE STATION, TEXAS, AND THROUGHOUT BRAZOS VALLEY
According to statistics from the Federal Motor Carrier Safety Administration (FMCSA), there were nearly 127,000 traffic crashes involving buses and large trucks in the United States in 2018, causing 176,000 injuries. Due to the sizes of the vehicles involved and the weights being transported, accidents caused by commercial trucks, semi-trucks, and 18-wheelers are usually severe. Truck accidents may result in devastating injuries, including head and brain injuries, spinal cord injuries, back and neck injuries, burns, TBIs, amputation, disfigurement, and sometimes death.
If you or a loved one was hurt in a truck accident caused by a negligent party, you are within your rights to hold the responsible party liable and recover damages. At Rick Davis & Associates, I'm dedicated to providing experienced legal guidance and compassionate representation to truck accident victims and their loved ones following such a painful experience. As a skilled Texas personal injury attorney, I can fight vigorously to protect your legal rights and help seek fair financial compensation to cover your injuries, damages, additional pain and suffering, and loss of consortium.
My firm – Rick Davis & Associates Attorneys at Law – is proud to represent clients throughout Bryan, Texas, and the surrounding areas of College Station, Madisonville, Caldwell, Anderson, Brenham, Grimes County, Burleson County, Madison County, and Washington County.
LAWS AFFECTING TRUCK ACCIDENTS
Truck accidents often involve several complexities compared to typical car accidents. According to Texas Transportation Code section 550.026, the driver of any vehicle involved in an accident which causes injury to a person, death of another person, or significant vehicle damage, shall:
Immediately stop at the accident scene.
Report the accident to the police.
Provide necessary assistance or aid to the accident victims.
A driver who fails to comply with the above requirements shall face third-degree felony charges.
FEDERAL MOTOR CARRIER SAFETY ADMINISTRATION REGULATIONS
Federal Motor Carrier Safety Administration rules are designed to improve the safety of truck drivers and other road users. Here are some FMCSA rules:
All truck drivers must meet the necessary requirements and qualifications set by the Texas Department of Transportation.
Drivers must obtain a special Commercial Driver's License (CDL) in order to operate large trucks that weigh over 26,000 pounds.
Truck drivers and trucking companies must implement a routine vehicle maintenance program to avoid sudden breakdowns.
Truck drivers and maintenance personnel must conduct a comprehensive vehicle inspection before and after every trip.
Truck drivers must strictly adhere to the federal hours of service limitations for commercial motor vehicle drivers.
As a truck driver, it is important to follow these rules and regulations at every point in time.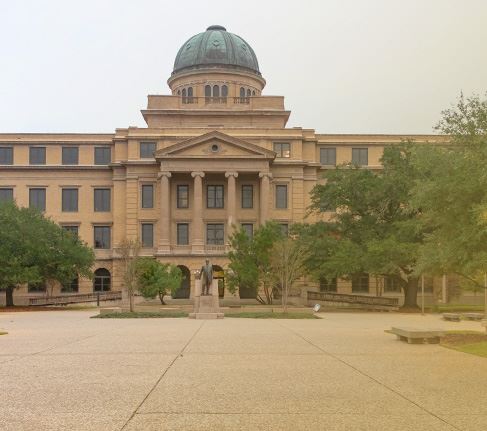 Statute of Limitations
Under Texas Civil Practice & Remedies Code section 16.003, a truck accident victim may bring a personal injury suit or wrongful death claim within two years from the date the accident, injury, or death occurred.
ASSESSING LIABILITY
Truck accidents are unique, and depending on the surrounding circumstances leading to the incident, a number of different parties may possibly be held accountable for a truck accident. These include:
The truck driver
The trucking company
The truck manufacturer
Parts and equipment manufacturers
Maintenance personnel or company
The persons who loaded or shipped the cargo
Government agencies who failed to properly maintain the road
An experienced attorney can review and investigate all of the facts of your personal situation and determine the party or parties that should be held liable and how to file a personal injury claim or recover damages.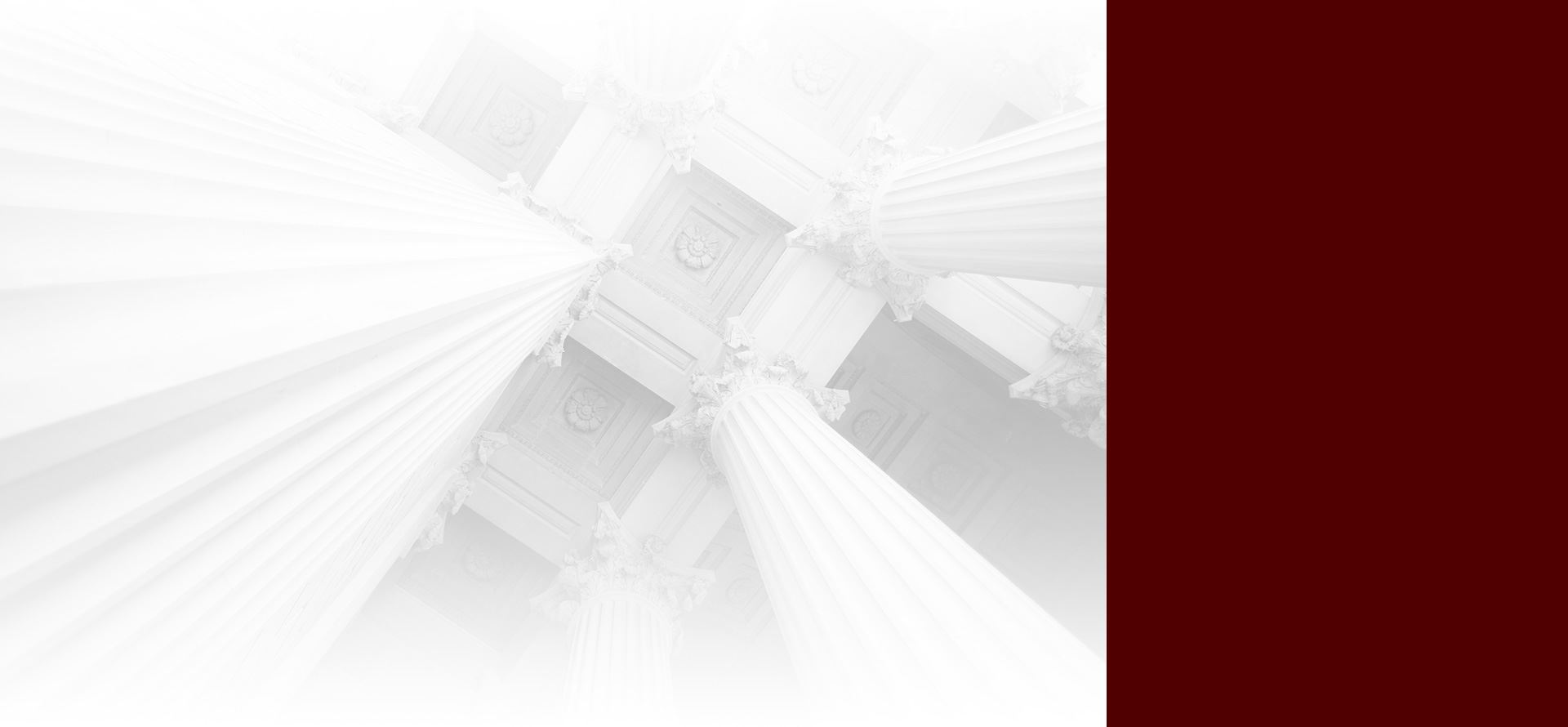 Hear From Our Happy Clients
Reviews & Testimonials
At Rick Davis & Associates, your satisfaction is our priority! See for yourself what our clients have to say about working with us.
"EXCELLENT WORK"

His service was excellent and he treats you like family. He is extremely kind and sincere and he truly helps in time of need.

- Mansour H.

"WE HAD A DEADLINE & HE MET IT"

He has an amazing ability to get things done. He is very knowledgeable and supportive.

- Wendy L.

"EXCEEDED EXPECTATIONS!"

Every ruling was in our favor. It was very emotional for me, but Rick was tremendous in every way. I would recommend him to anybody.

- Scott J.

"A WONDERFUL EXPERIENCE!"

He is awesome and very knowledgeable, especially when you go to court, he knows exactly what questions to ask and what he's talking about.

- Bobby M.

"EXCELLENT LAWYER"

Very thorough and has a great staff working for him. I highly recommend Mr. Davis!!

- Scott B.

"OUR EXPERIENCE WAS GOOD!"

So far the experience with Rick Davis & Associates Attorneys at Law as been good!

- Todd N.

"THE EPITOME OF EXCELLENT LEGAL REPRESENTATION!"

Rick Davis has a phenomenal staff of paralegals that are very knowledgeable of the law, efficient with their work, have the highest degree of organization, and are quick to respond to any questions or concerns.

- David

"VERY PROFESSIONAL"

Very professional and the best people I know.

- Jimmy C.
Filing a Personal Injury Claim
Texas is an at-fault auto insurance state. Under Texas's at-fault system, the party who caused the traffic accident or your injuries will pay for medical expenses, property damages, and other accident-related losses suffered by the victims.
IF YOU'RE THE VICTIM
If you're the victim of a truck accident in Texas, you can:
File an injury claim with your own insurance provider.
File a third-party claim directly with the insurance carrier of the at-fault party.
File a personal injury lawsuit against the at-fault party in civil court.
IF YOU'RE REPRESENTING AN INCAPACITATED LOVED ONE
To recover damages on behalf of a loved one who was incapacitated following the truck accident, you must first establish adult guardianship. Once you have been confirmed as the legal guardian of the injured person by the Texas court, you can file personal injury claims on the incapacitated victim's behalf.
IF YOU'RE REPRESENTING A DECEASED LOVED ONE
Additionally, if a person lost their life in a negligent truck accident, the surviving family members of the deceased person, including the spouse, children, or parents of a decedent, can bring a wrongful death claim (or survival action) in Texas civil courts.
A skilled Texas personal injury attorney can evaluate your unique circumstances and explore your possible options to recover damages.
Being involved in a truck accident can be devastating and may prevent you from working or even enjoying life. Regardless, you don't have to go through the emotional toll, physical pain, and financial liability all on your own. If you were hurt in a truck accident, you need to retain an experienced personal injury attorney immediately to help protect your rights and pursue the financial justice you deserve.
At Rick Davis & Associates, I have the experience and resources to assist, support, and represent clients in their truck accident claims. As your legal counsel, I can:
Fight to protect your best interests and hold the responsible parties accountable.
Review and investigate all the surrounding facts of your situation thoroughly.
Gather and document relevant details, necessary evidence, and required documentation.
Work to prove fault and establish liability.
Evaluate the full magnitude of your injuries, other losses, and determine case value.
Communicate with the insurance carriers on your behalf and help negotiate a fair settlement.
Take additional legal action, where applicable.
Using my extensive legal understanding, I can guide you through the often complicated legal processes involved in pursuing personal injury or wrongful death claims. Having me on your side can increase your prospects of receiving the best possible outcome in your truck accident case.
TRUCK ACCIDENT ATTORNEYS SERVING BRYAN, TEXAS
If you or someone close to you was injured in a negligent truck accident, you may pursue fair compensation. Contact my firm – Rick Davis & Associates Attorneys at Law – to schedule a simple case assessment. My firm is proud to represent truck accident victims throughout Bryan, Texas, and the surrounding areas of College Station, Madisonville, Caldwell, Anderson, Brenham, Grimes County, Burleson County, Madison County, and Washington County.