Bryan Criminal Defense Attorney
Experienced Representation Against Criminal Charges in Brazos County
Being charged with a crime can be incredibly stressful, and the consequences of a conviction are frequently life-changing. If you have been arrested or charged for a crime or suspect you are under investigation, do not wait to contact Rick Davis & Associates. The criminal legal system is complex; navigating it alone will be difficult. Fortunately, when you seek the help of our Bryan criminal defense lawyer, you get an advocate who will hear your story, treat you with respect, and work tirelessly on your behalf.
Criminal Charges We Defend Against
Our law firm is dedicated to providing exceptional legal representation for individuals facing a wide range of criminal charges in the College Station area. With our extensive expertise and unwavering commitment to our clients, we strive to achieve the best possible outcomes in every case. Our practice areas include:
By choosing our law firm, you can trust that your case will be handled by experienced professionals who will fight tirelessly to protect your rights and secure the best possible outcome.
---
Call Rick Davis & Associates today at (979) 701-2888 or contact us online to schedule a meeting with our criminal defense lawyer in Bryan, TX!
---
Our Satisfied Clients
Read What They Say About Us
"EXCELLENT WORK"

His service was excellent and he treats you like family. He is extremely kind and sincere and he truly helps in time of need.

- Mansour H.

"WE HAD A DEADLINE & HE MET IT"

He has an amazing ability to get things done. He is very knowledgeable and supportive.

- Wendy L.

"EXCEEDED EXPECTATIONS!"

Every ruling was in our favor. It was very emotional for me, but Rick was tremendous in every way. I would recommend him to anybody.

- Scott J.

"A WONDERFUL EXPERIENCE!"

He is awesome and very knowledgeable, especially when you go to court, he knows exactly what questions to ask and what he's talking about.

- Bobby M.

"EXCELLENT LAWYER"

Very thorough and has a great staff working for him. I highly recommend Mr. Davis!!

- Scott B.

"OUR EXPERIENCE WAS GOOD!"

So far the experience with Rick Davis & Associates Attorneys at Law as been good!

- Todd N.

"THE EPITOME OF EXCELLENT LEGAL REPRESENTATION!"

Rick Davis has a phenomenal staff of paralegals that are very knowledgeable of the law, efficient with their work, have the highest degree of organization, and are quick to respond to any questions or concerns.

- David

"VERY PROFESSIONAL"

Very professional and the best people I know.

- Jimmy C.
What are the Penalties for Misdemeanors in Texas?
In Texas, misdemeanors are classified into three categories: Class A, Class B, and Class C. The penalties for misdemeanors in Texas vary depending on the class of the offense. Here's an overview of the penalties:
The three classes of misdemeanors and their penalties include:
Class A: Penalties for this type of misdemeanor can include up to a year in jail and $4,000 in fines. A DWI or domestic violence conviction could also result in a license suspension. Examples of crimes that carry this charge include assault that causes bodily injury, possession of marijuana (2-4 oz.), and a second DWI offense.
Class B: Penalties for this type of misdemeanor can include up to 180 days in jail and a fine of $2,000. Examples of crimes that carry this charge include a first DWI offense, trespassing, possession of marijuana (2 oz. or less), and prostitution.
Class C: This type of misdemeanor does not carry the possibility of jail time, but it can result in fines of up to $500. Examples of crimes that carry this charge include speeding, public intoxication, driving without a license, and possession of drug paraphernalia.
It's important to note that some offenses may have specific penalties outlined in the Texas Penal Code. Additionally, certain misdemeanors may carry enhanced penalties if the person has previous convictions or if aggravating factors are present.
Apart from fines and jail time, individuals convicted of misdemeanors may also face other consequences, such as probation, community service, mandatory counseling or treatment programs, restitution to the victim, and the imposition of court costs.
It's essential to consult with a Bryan criminal defense attorney who can provide specific advice based on the details of your case. Our team can guide you through the legal process, explain the potential penalties you may face, and help you develop an effective defense strategy!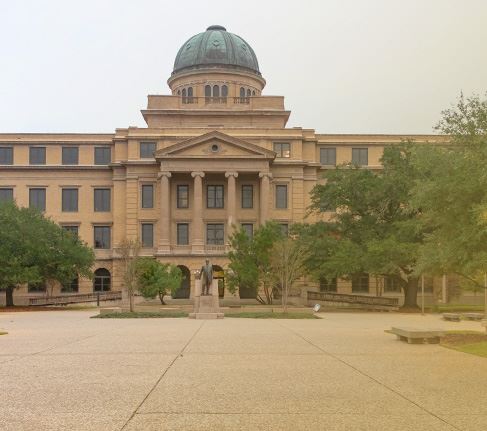 Felonies in Texas
Felonies in Texas are serious criminal offenses classified into five categories: Capital Felony, First-Degree Felony, Second-Degree Felony, Third-Degree Felony, and State Jail Felony. Details about these offenses and their penalties are as follows:
Capital Felony: This charge can carry the death penalty or life in jail without the possibility of parole. Offenses that can result in this charge include murder of a public safety officer or murder while committing other felonies.
First-Degree Felony: Penalties for this type of felony include five years to life in jail and a fine of up to $10,000. Offenses that can result in this type of charge include sexual assault, murder, and aggravated robbery.
Second-Degree Felony: This charge can lead to two to twenty years in jail and a fine of up to $10,000. Burglary of a building, injury to a child, aggravated assault, manslaughter, and indecency with a child are examples of second-degree felony offenses.
Third-Degree Felony: Penalties for this felony can include two to ten years in jail and a fine of up to $10,000. Third-degree felony offenses include fraud, drug possession, and theft that is valued between $30,000 and $150,000.
State Jail Felony: This felony charge can result in 180 days to two years in jail and a fine of up to $10,000. Offenses the law considers state jail felonies include possession of child pornography, firearm theft, and animal cruelty.
The Texas Criminal Justice Process
The criminal court process in Texas consists of six steps:
Arrest or notice to appear in court. If a person has been arrested, law enforcement will read their rights and take them into custody. If they receive a notice to appear, the state has filed a criminal charge against them, and they must appear in court on the specified date.
First court appearance. This is typically a brief hearing called an arraignment. The judge will read the defendant's charges, rights, and possible penalties during it. The defendant will have the opportunity to plead guilty or not guilty.
Preliminary hearing. This is when the court determines whether there is enough evidence to proceed to trial. At this hearing, the prosecution and defense will present evidence, and the judge will decide if there is probable cause to proceed.
Pretrial negotiations/plea bargaining. This is where the prosecution and defense teams work out a deal. If they agree, the case will not have to go to trial.
Pretrial motions and hearings. Before a criminal trial, the prosecuting and defending attorneys can file various motions and hold hearings. These include motions to suppress evidence, set a pretrial hearing, etc.
Criminal trial. If a case goes to trial, the prosecution will present evidence and summon witnesses, and the defense will have the opportunity to cross-examine witnesses and present their evidence. After both sides have made their cases, the judge or a jury will render a verdict.
Contact Our Bryan Criminal Defense Lawyer Today
At every step of the criminal process, the counsel and advocacy of an experienced attorney like ours at Rick Davis & Associates are crucial. Our Bryan criminal defense lawyers and the supporting team have helped numerous individuals facing criminal charges for over two decades. When you turn to us, we can use our wealth of knowledge and skill to fight for your rights and freedoms.
---
Contact Rick Davis & Associates today to schedule a FREE consultation with our criminal defense attorney in Bryan, TX!
---