Family Law Attorneys
SERVING CLIENTS IN BRYAN AND COLLEGE STATION, TEXAS, AND THROUGHOUT THE BRAZOS VALLEY
Here at Rick Davis & Associates, we have tried many disputes in front of both judges and juries since 1992. He even served as a judge in two different courts with family law jurisdiction. With this level of experience, you can feel confident putting your case in the hands of Founding Attorney Davis and our supporting team.
On this page, you will find useful information about areas of family law such as divorce, custody, child support, and more. If you are interested in seeking the help of our family law attorney in Bryan, do not wait to contact us. We take pride in being there for our clients and would be glad to schedule a convenient appointment to consult with you about the specifics of your situation.
Turn to Rick Davis & Associates
Whether you need representation for your divorce, a lawyer to help you establish paternity, or counsel for any other family law dispute, look no further than Rick Davis & Associates. Since 1995, we have been a resource for numerous families as they navigated difficult situations, and we have protected the rights of countless parents, grandparents, and children alike. While representing yourself might seem appealing for the money you might save, hiring a skilled attorney can prevent you from making costly mistakes that could complicate the process or lead to an outcome you believe is unfair. Trust our family law attorney in Bryan to fight for you.
You can call us at (979) 701-2888 or connect with us online. We are proud to serve families in Bryan, College Station, and elsewhere across Brazos County.
Our Satisfied Clients
Read What They Say About Us
"EXCELLENT WORK"

His service was excellent and he treats you like family. He is extremely kind and sincere and he truly helps in time of need.

- Mansour H.

"WE HAD A DEADLINE & HE MET IT"

He has an amazing ability to get things done. He is very knowledgeable and supportive.

- Wendy L.

"EXCEEDED EXPECTATIONS!"

Every ruling was in our favor. It was very emotional for me, but Rick was tremendous in every way. I would recommend him to anybody.

- Scott J.

"A WONDERFUL EXPERIENCE!"

He is awesome and very knowledgeable, especially when you go to court, he knows exactly what questions to ask and what he's talking about.

- Bobby M.

"EXCELLENT LAWYER"

Very thorough and has a great staff working for him. I highly recommend Mr. Davis!!

- Scott B.

"OUR EXPERIENCE WAS GOOD!"

So far the experience with Rick Davis & Associates Attorneys at Law as been good!

- Todd N.

"THE EPITOME OF EXCELLENT LEGAL REPRESENTATION!"

Rick Davis has a phenomenal staff of paralegals that are very knowledgeable of the law, efficient with their work, have the highest degree of organization, and are quick to respond to any questions or concerns.

- David

"VERY PROFESSIONAL"

Very professional and the best people I know.

- Jimmy C.
Paternity Law in Texas
Establishing paternity is the legal process of determining a child's biological father. In Texas, a person can establish paternity through marriage, voluntary acknowledgment of paternity (AOP), or a court order. This process can be important for ensuring a child has ample support, allowing a parent to have a relationship with their child, and more.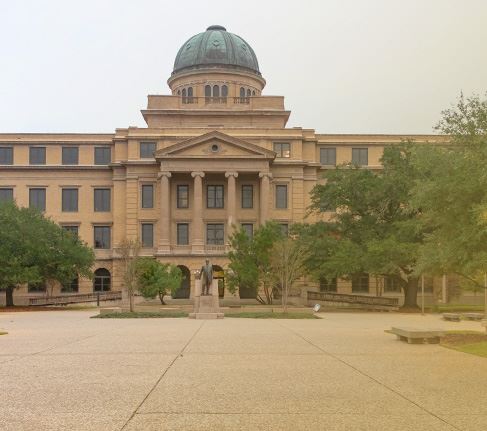 What to Know About Divorce in Texas
In Texas, there are many factors to consider when it comes to filing for divorce. This can range from the eligibility criteria to how judges divide assets and determine custody arrangements.
Below we have provided information about these factors and more:
Residency Requirements for Divorce
To be eligible to file for divorce in Texas:
One spouse must have lived in Texas for 6 months
The same spouse must have lived in the filing county for 90 days
Contested and Uncontested Divorce
Spouses can seek a contested or uncontested divorce in Texas. The definitions of both are straightforward. In a contested divorce, spouses do not agree on how to split property, allot child custody, and other terms. On the other hand, spouses can seek an uncontested divorce when they agree on the terms of the divorce. It follows that an uncontested divorce is generally simpler, faster, and cheaper than a contested divorce.
Community Property Division
Texas is what is called a "community property" state. This means that in the eyes of the law, all property a couple has accumulated while married belongs to both spouses equally. This affects the way a judge will apportion assets and debts in a divorce. In general, property that a spouse acquires before marriage or as a gift or inheritance during a marriage is not community property.
Custodial Rights and Divorce
Texas law seeks to allot custodial rights to both parents through a joint managing conservatorship (JMC). This does not mean a court will split custodial rights 50/50 in a divorce. Instead, a judge will grant one parent the right to establish a child's primary residence. Then, spouses will participate in mediation to determine custody and visitation agreements. If mediation fails, then a judge will determine the JMC based on a variety of factors.