Bryan Personal Injury Attorneys
SERVING CLIENTS THROUGHOUT BRAZOS County
Filing a personal injury claim can be a daunting task, but with the help of the right lawyer, you can confidently navigate your case and fight for fair compensation. If you have been injured because of someone else's negligence, make Rick Davis & Associates your first call. Our personal injury attorney in Bryan can guide you through the process of filing a claim and advocate for your best interests every step of the way.
We handle cases that involve:
You do not have to go it alone in your personal injury case. From our convenient office location in Bryan, we serve clients in College Station and throughout Brazos County. To get started with us, all you have to do is reach out. We can provide our services in both English and Spanish.
What to Know About Personal Injury Claims in Texas
In an at-fault state like Texas, the legal theory of negligence is the basis of a personal injury claim. This means that if a person or entity fails to act with reasonable care, they can be held liable for injuries and damages their negligence causes.
Call (979) 701-2888 or send us a message online.
Our Satisfied Clients
Read What They Say About Us
"EXCELLENT WORK"

His service was excellent and he treats you like family. He is extremely kind and sincere and he truly helps in time of need.

- Mansour H.

"WE HAD A DEADLINE & HE MET IT"

He has an amazing ability to get things done. He is very knowledgeable and supportive.

- Wendy L.

"EXCEEDED EXPECTATIONS!"

Every ruling was in our favor. It was very emotional for me, but Rick was tremendous in every way. I would recommend him to anybody.

- Scott J.

"A WONDERFUL EXPERIENCE!"

He is awesome and very knowledgeable, especially when you go to court, he knows exactly what questions to ask and what he's talking about.

- Bobby M.

"EXCELLENT LAWYER"

Very thorough and has a great staff working for him. I highly recommend Mr. Davis!!

- Scott B.

"OUR EXPERIENCE WAS GOOD!"

So far the experience with Rick Davis & Associates Attorneys at Law as been good!

- Todd N.

"THE EPITOME OF EXCELLENT LEGAL REPRESENTATION!"

Rick Davis has a phenomenal staff of paralegals that are very knowledgeable of the law, efficient with their work, have the highest degree of organization, and are quick to respond to any questions or concerns.

- David

"VERY PROFESSIONAL"

Very professional and the best people I know.

- Jimmy C.
Pursuing A Personal Injury Case In Texas
To pursue a personal injury claim in Texas, the injured party must prove the following things:
Duty of care: The defendant had a legal duty to act with reasonable care towards the plaintiff.
Breach of duty: The defendant breached their duty of care through action or inaction.
Proximate cause: The breach of duty directly caused or led to a series of events that resulted in the defendant's injuries.
Damages: The plaintiff suffered injuries or damages as a result of the defendant's negligence.
If the plaintiff can prove these elements in court, they may be entitled to compensation for their injuries and damages. This compensation can include economic damages, such as medical bills and lost wages, as well as compensation for non-economic damages, which include suffering, emotional distress, and loss of enjoyment of life. There are also exemplary damages that punish a party if their act of fraud, malice, or gross negligence caused someone's injuries.
Texas's Modified Comparative Fault Rule
Texas operates under a modified comparative fault rule. This means that the compensation a plaintiff can recover could be reduced if a judge finds them to be partially at fault for the accident. If a judge finds a plaintiff to be more than 50% at fault, they can bar the plaintiff from recovering damages altogether.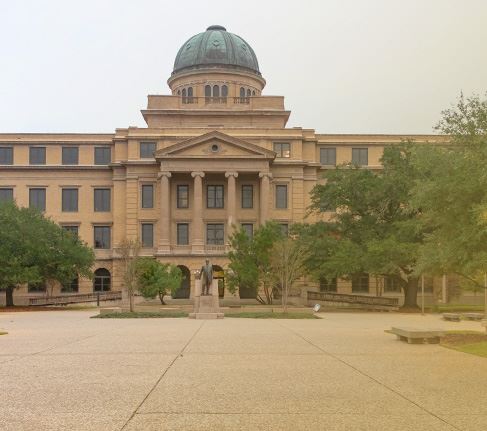 The Statute of Limitation for Personal Injury Claims in Texas
According to state law, an injured party has two years from the date of the injury or accident to file a claim. If they fail to file within this period, they risk forfeiting the right to seek compensation. There are some exceptions to the rule, namely for minors and individuals suffering from mental illness.